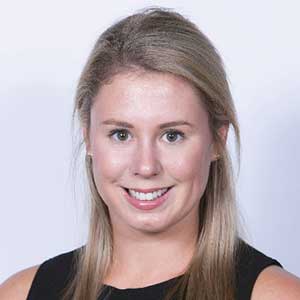 Kristie Coade, CEO
A clean and hygienic workplace is crucial to ensure good health, safety, and employee productivity. Employees are more appreciative of working environments that are free of clutter and foul smells. Keeping that in mind, companies approach disinfection and sanitization consulting companies to maintain a refreshing experience for their employees and improve employee engagement. Keysborough, Australia based AMC Commercial Cleaning has made significant strides in delivering highly efficient disinfection and sanitization services to its clients. The company has 30 years of experience in maintaining the highest standards in commercial cleaning. AMC provides cleaning services for organizations across industries that include aged care, education, childcare, retail, medical, industrial, sports and hospitality.
AMC delivers an extensive range of surface disinfection services that are useful in removing pathogens from surfaces. With its vast experience, the company has successfully developed specific processes to prevent the risk of contamination. AMC's pre-emptive surface disinfection service ensures disinfecting the touch surfaces of tables, chairs, and windows in schools and offices to prevent the spread of harmful bacteria. Apart from surface disinfection, AMC offers post-contamination cleaning that decontaminates an area where an incident involving biohazardous materials or wastes like body fluids or blood had taken place. The company's teams have expertise in post-contamination cleaning and contaminated zone containment in the workplace. The teams excel at infection control by disinfecting targeted areas through the company's intensive cleaning service to decontaminate an area.
Dedicated to providing a highly efficient service, AMC continues to push the traditional barriers to implement industry best practices and procedures across its client locations for maximum safety
With the outbreak of COVID 19, AMC has taken strategic steps to mitigate the impact of the virus. The company has not only significant precautions in place to protect its employees but also has effective strategies to safeguard contractors, clients, visitors, and the public from infection. Besides, the company is providing employees with instructions and guidelines updated by the government to ensure their well-being. Also, the company's HR department is continuously monitoring guidance from the federal government and updating the employees. AMC believes in sharing up-to-date information with the clients on COVID-19 and maintaining transparency to ensure safe living and working environments.
Dedicated to providing a highly efficient service, AMC continues to push the traditional barriers to implement industry best practices and procedures across its client locations for maximum safety. The company holds multiple certifications such as AS/ NZS ISO 14001:2016 in environment management, AS/NZS ISO 9001:2016 in quality management, and AS/NZS 4801:200 in occupational health and safety that differentiate it from its competitors. Backed by the certifications, the company seeks to expand its reach to take its value proposition to a wider audience.
AMC follows proven quality management principles to educate employees on environment safety. Internally, the company follows a strong work culture to ensure employee satisfaction. The values of respect, responsibility, integrity, excellence, and innovation are ingrained into the company's DNA. As every employee is on the same page from the business vision and goals perspective, the company provides highly efficient and comprehensive services. The trained teams work with clients to understand their needs and provide specific services fitting the requirements. Through responsibility, tenacity, and total ownership, the teams deliver immense value to the clients.
With a vast clientele in Australia and New Zealand, AMC looks forward to spreading its influence worldwide. The company strives to continue serving its clients with the same dedication and efficient services. In the future, it looks to develop programs to enhance the use of environmentally-sensitive cleaning products.