DOTA Aero Aviation Services: Setting the Benchmark for Disinfection Services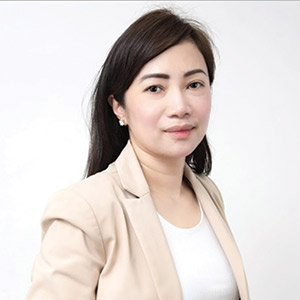 Divina Olivarez, CEO and President
T he COVID-19 pandemic has significantly disrupted the airline business and resulted in an acute crisis for the entire aviation industry. Governments, together with all aviation stakeholders, are still trying to figure out a sustainable plan for the continuous commencement of operations. The cleaning and disinfection procedures, in excess of the previous norms, are likely to form a large part of the range of measures required in a process overhaul. Improved routine cleaning could provide reassurance to passengers and increase their confidence to travel safely with reduced risks of disease transmission within aircraft.
One company in Manila, Philippines, is taking up this challenge and providing its clients with the ideal solution for the need of the hour—a safe travel environment. With over 1100 employees and clients such as Cebu Pacific Air and United Airlines, DOTA Aero Aviation Services Inc. is an approved Aircraft Maintenance Organization (AMO) by the Civil Aviation Authority of the Philippines (CAAP) that offers specialized services for aircraft maintenance through AMO certificate No. 92-10. Founded in 2010 with eight aircraft mechanics in collaboration with Cebu Pacific Air, DOTA has come a long way through its hard work and earned the trust of several airlines. DOTA provides superior cabin interior maintenance services in local airlines. In 2016, the company added Aircraft Cleaning to its portfolio of services in partnership with Cebu Pacific Air to provide effective external and internal cleaning o faircraft.
The credibility that we have has made us a trusted service provider and has helped us to be recognized in the industry
DOTA brings a fresh and innovative approach to aircraft maintenance services, rising to the current need to maintain the aircraft readiness at its highest level attainable.
Besides aircraft maintenance, DOTA has branched out to other services for the aviation industry, including but not limited to airport services, line maintenance, disinfection, pest control, NDT, and training. In addition, the company provides airport services, including wheelchair attendants, baggage loaders, and counter attendants. "As we acquire accreditation from the Civil Aviation Authorities, we have built a strong foundation in aviation industry. The credibility that we have has made us a trusted service provider and has helped us to be recognized in the industry," says Divina Olivarez, CEO and President.
Pandemic or not, DOTA adheres to the idea of maintaining a clean work environment. The management ensures that its employees are provided with a sanitized work environment and are not exposed to someone with the virus. "We ensure that our employees are following important sanitation procedures and give them medical certificates indicating that they are COVID free and are not exposed to someone who has COVID. We are using approved materials in cleaning the aircrafts and we disinfect them with quality disinfectants," assures Divina.
When it comes to the company's disinfection services, the standard cleaning procedures remain unchanged. However, additional disinfection measures have been incorporated in the context of pandemic management. The standardization of aircraft cleaning and disinfection processes has become a top priority for the company, which is helping its clients to restart operations and reinstate passenger confidence successfully. DOTA ensures that the ground handling community endeavors remain fully updated on all guidance material as well as remain flexible to adapt the measures in compliance with all regulations required as of today.
From small beginnings, the company has come this far with its undying dedication to a common goal—to give excellent services to clients. Continuing with its mission, the company strives to offer technical training to its employees— who are the frontliners in their operation—pertaining to new technologies, equipment, and methods to help sanitize airlines for the safety of its clients' customers.